Quality beech wood tar for use on Wallow and Malbaum
Disadvantages of conventional beech wood tar
Beech tar is a long-known attractant for wild boar and red deer. In addition to the desired attracting effect, however, conventional beech wood tar has many undesirable disadvantages. The main disadvantage derives from its sticky, viscous consistency, which increases sharply, especially in winter, and makes it considerably more difficult to use. The viscosity of conventional beech wood tar means that skin and clothing can become soiled very quickly when it is spread. Beech tar canisters or used brushes very often soil the car. And what is very important: Depending on the quality, the speed of action of a beech tar can vary greatly
The know-how behind AttraTec No 5 BHT Pur
AttraTec No 5 BHT Pur is quality beech wood tar. It was formerly referred to as double-boiled tar. AttraTec No 5 is a product with a good attracting effect.
For year-round use – even in the winter months – we recommend our product AttraTech No 4 BHT Fluid .
If you want an even stronger attraction, we recommend our top product AttraTec No 1 Suhlengold .
Please note the state hunting law applicable to your area.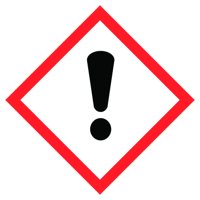 WARNING: Causes skin irritation. May cause an allergic skin reaction. Causes serious eye irritation. Harmful to aquatic live with long lasting effects. Keep out of the reach of children. Avoid breathing fume, gas, mist, vapours, spray. Avoid release to the environment. Wear protective gloves, protective clothing, eye protection, face protection. IF ON SKIN: Wash with plenty of water.IF IN EYES: Rinse cautiously with water for several minutes. Remove contact lenses, if present and easy to do. Continue rinsing. If skin irritation or rash occurs: Get medical advice/attention. If eye irritation persists: Get medical advice/attention. Dispose of contents and container to a hazardous or special waste collection point, in accordance with local, regional, national and/or international regulations. Contains beech tar.